VORTEX TEAM
Vortex TEAM
Ξ vortexsas.fr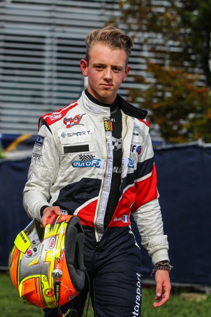 Amaury Bonduel, the young rising star of the single-seater signed at Vortex for the 12-hour races of the Mugello and the Redbull Ring.
As a prelude to his GP3 season, the Vice Champion of the World of Karting 2013 has decided to engage in Endurance at Vortex with an unacknowledged goal of demonstrating his speed but also his qualities as a developer.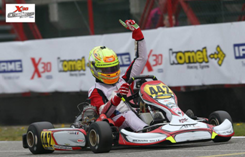 Amaury has a contract for two races and three test sessions, he also has an option for the rest of the season, it is true that with such an asset, the crew composed of Cyril Calmon, Lionel Amrouche and Amaury Bonduel has serious arguments to appear at the top of the rankings!
Olivier Gomez :
Vortex Team Manager
"It will be technically interesting to meet Amaury's information with our drivers, Amaury has all the qualities to make an excellent endurance driver, his approach is full of common sense, while he is in contact with the world of Formula 1 and all that this can represent for a young hope of the car, he has the maturity and retreat to try his endurance …. He measured how difficult it is to impose himself in the discipline Queen … talent is not the only criterion of selection … "
The drivers for the 12 hours of Magny-Cours will be unveiled this weekend, also a beautiful crew is announced!
The Vortex 2017 crews complement each other day by day, if you want to be part of this campaign, do not hesitate to contact us, there are steering wheels to be filled in the Vortex or BMW M1 V8, especially on 24-hour races.